4 ways to benefit from the contest even after it's over...


.



.
1)  The contest will run for 8 days...Feb 7-14.
.
This is something your audience isn't used to seeing so you should get some good engagement from it.
.
I'd recommend a promo on opening day and a "last chance to enter" promo on the 13th at a minimum.
.
I'll provide content for this or you're welcome to use your own.
.
And of course, feel free to promote it the other days in anyway you'd like.
.
One idea might be shouting out some of the other businesses in the contest.
.
"We know you love us but, in the comments, tell us something you like about some of the other businesses in the contest!"
.
.
2) Use the contest as a springboard to build or add to your own list.
.
I estimate we'll have over 500 people enter this contest and confirm their email addresses.  
Imagine if those 500+ were on YOUR list.
.
Waiting to hear from you and respond to your offers.
Imagine if that when you needed a boost in business you could simply send a quick email and get that boost.
You know what's amazing?   (in a good way)
One or two times a month I get an email from "A Bead Just So" in BSPa.
If a bead shop in a small town gets value from an email list, all the businesses in this contest would kill it with an email list they use.
.
.
I get weekly emails from a bunch of local businesses...
.
Since you'll have extra eyeballs on your social media this week, it's a PERFECT time to unveil your own "BIRTHDAY CLUB" list.
.
"Join our "BIRTHDAY CLUB" to get XYZ from us on your

birthday."
.
Back in 2016 I wrote an article entitled, How Birthdays Could Have Saved The Local Bakery (and your business

too.)
.
It's even more relevant today and you can see it on LinkedIn by clicking here.
>




You'll never regret knowing how to reach your fans on your own terms without relying on social media.




.




And a special message to those who rely on HOPE to bring in business....Hope that they'll remember you and return.




.




In this easily distracted society, the MEMORY of you is competing with offers right in from of them from your competitors.


.
.
2)Think collaboration.
.
Look at the list of participating businesses and see if there is anything you can do to work with them.
.
If they have an active social media presence you could give them a gift card to your business that they could give away on their pages.
.
If you are in the same area...within walking distance, perhaps you could trade flyers/coupons.
.
You leave a pile of yours on their counter and vice versa.
.
You may have noticed in A Bead Just So's email above they are collaborating with The Iron's Edge.
>
Since most people couldn't be convinced to stroll from the village to the Country Club in June, much less in February, A Bead Just So is allowing The Iron's Edge to use their space to distribute their chocolate dessert during Chocolate Fest
.
If you're participating in Chocolate Fest, it's a great time to start your BIRTHDAY CLUB so please... collect names, emails and birthdays from everyone who visits on that day.
.
.
Here's a local collab I saw recently...
>

.
You may have seen lists like this before...
.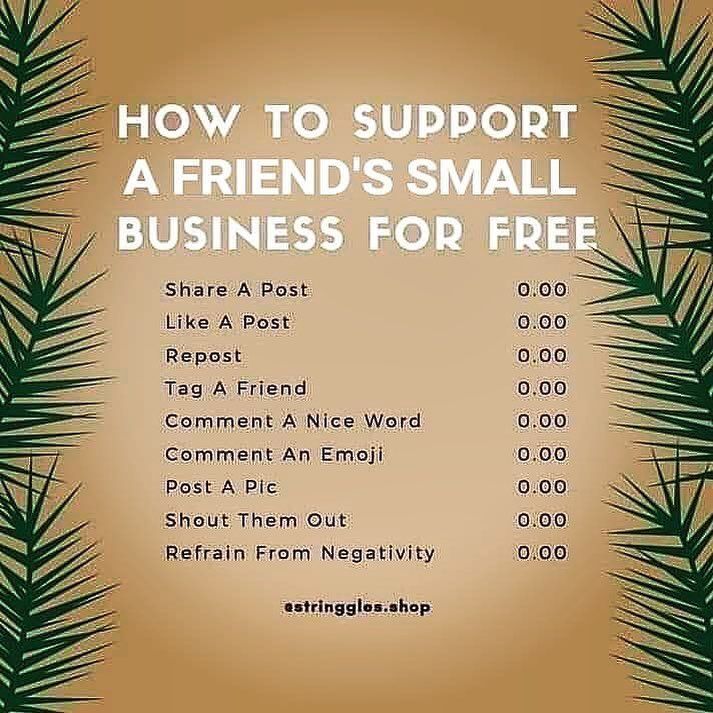 .
These can be considered simple collaborations.
.
Be sure to do those things using your businesses Facebook account. 
.
By doing so you'll be noticed by the other people who see your activity.
3)Come up with a strong "second chance" offer. 
.
Give me an offer to send the people who didn't win. 
.
It could be a straight offer...25% off any purchase made before March 1, 2023....or it could be your own contest...."Enter to win a $100 gift card".
.
People entering YOUR contest are interested in what you sell. 
.
They'll be much more valuable to your business than people who are entering a contest because the prize is large.
4)Make contests a regular thing in your business. 
.
If you promote this contest on your social media you'll likely get more engagement than most things you've posted. 
.
Keep up the momentum and run your own weekly or monthly contests. 
.
Make a spectacle of it by taking pictures of the winners when they come in to claim their prizes.   
.
Look for contest ideas in the real world...Who will win the Super Bowl? 
.
Put your choice in the comments. 
.
Whenever the lottery gets near or over a billion dollars I like to buy a couple tickets and offer some of my 5200 Facebook fans a chance to win with me...
.
.
It usually gets relatively huge engagement and it's fun.


>


OK...unrequested seminar is over.


.


As you might have guessed I have experience doing all of the above so if you need any advice on how to proceed, I'm happy to

help.




.


Thanks again and keep warm!


.


Leo Quinn
Leo@518BirthdayClub.com
518-288-8711